Why Print 48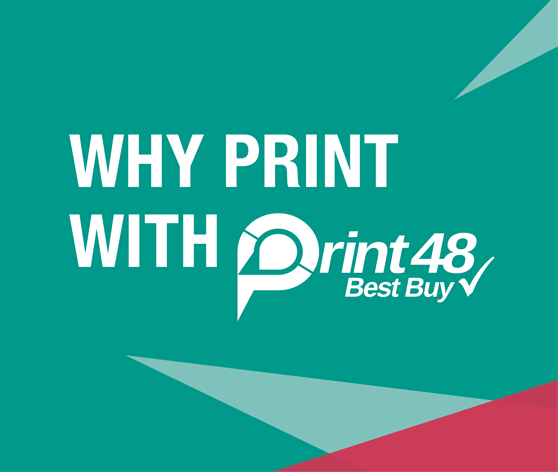 Print 48 is not just another online printer ...
What is different about PRINT 48?
Isn't it just another printer?
It is true Print 48 is another online printer. But that's where the comparison ends. Print 48 is in a league of its own. Let's look at some of the key differences:
Lowest price Australia wide on many of key business products
Superior customer service – We are available after-hours 24/7
Fast turnaround of jobs
Quality printing
Traditional customer service – you will always be treated as a VIP and not a number
Extensive range of products and services are offered but not all listed
A One Stop Shop
Access our websites from your Smart Phone.
Print 48 is very approachable
Print 48 is your marketing and print resource available to you at your convenience and not at your printer's convenience. And all these at a significantly lower price than other printers.
You can access Print 48 after-hours 7 days a week seamlessly like accessing during working hours – 9am to 5pm Monday to Friday.
Print 48 targets small businesses. Isn't it true that many small business owners or operators are so busy during working hours in their business that they don't get time to attend to other ancillary matters such as marketing including printing, design or distribution.
Not only you are able to transact orders or access your past dealings with Print 48 after hours, you are also able to talk to an experienced sales executive in the evenings, who can provide you with all the information you need to make an informed decision regarding any printing or marketing project you may have been thinking about but kept on deferring due to lack of time. With print 48 you are also able to engage in Live Chat with one of our experienced customer service personnel literally 24/7.
Why pay retail when you buy at wholesale prices from Print 48?
Have a look at our products and compare the prices with what you have been paying to your printer. If you like you should ask your printer to match these prices. If he can't match the prices, you are most welcome to order from us. As a business person, it is your foremost duty to reduce your business costs so that you can make more profit. You should not be paying any more than necessary. I suggest you should look after yourself and not your friendly printer or print broker.
You will find that the total cost of buying certain printing including shipping from us will be cheaper in most cases even though you may be located in areas like Western Australia, Tasmania, South Australia or Queensland.
Deal of the Week
We strongly recommend that you should register online so that you can receive all our specials as soon as they are released. If you know you are going to order some specific printing in the near future, you could save even more by purchasing one or more Deal of the Week and sending actual jobs later on.